Teaching Approach at Quest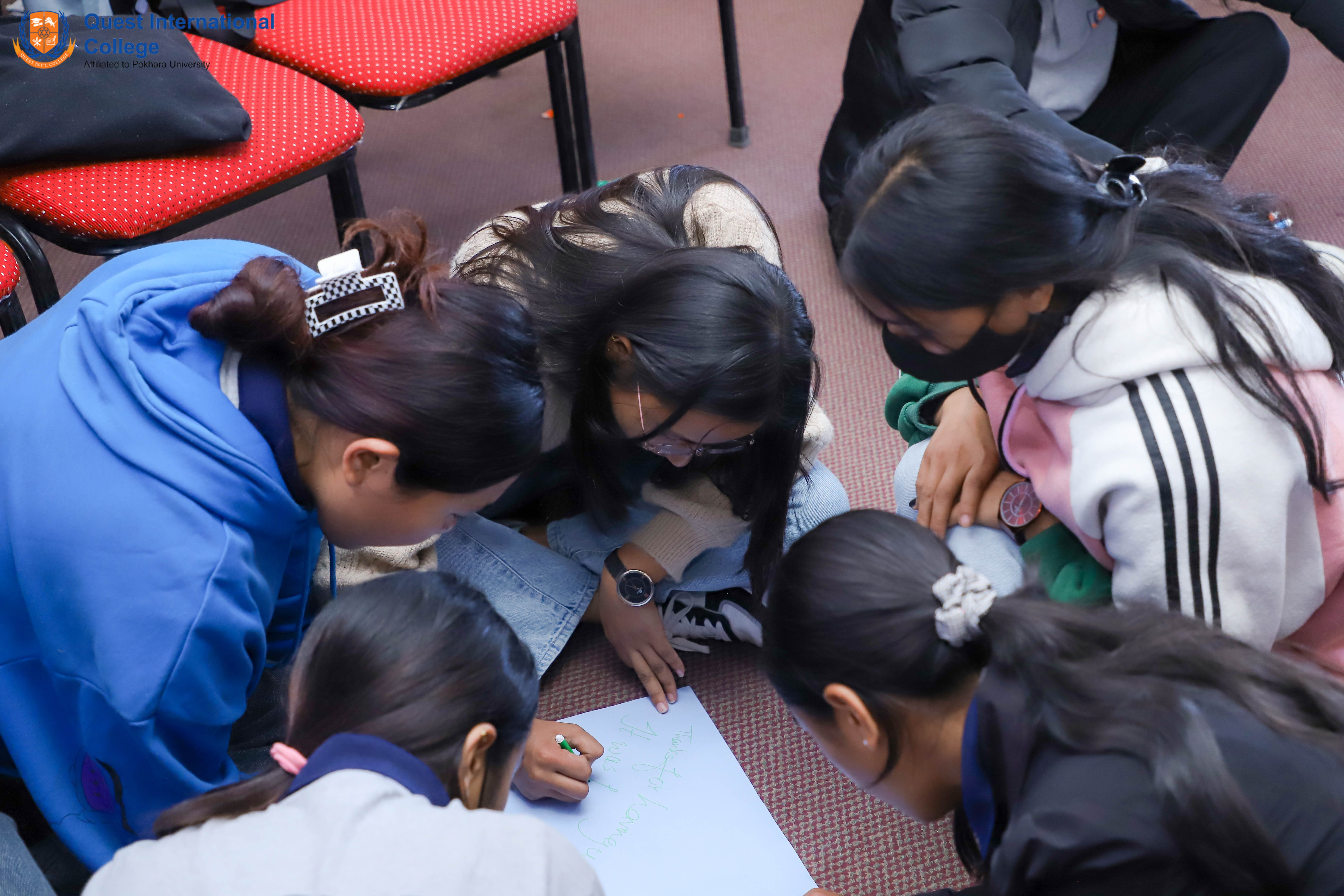 REGULAR LECTURES
The college arranges and operates routine from its experienced, qualified and dedicated promoters. As QUEST TEAM comprises of some of the best teachers in their subjects, they take regular classes abreast the administration. A pool of competent and renowned intellectuals conduct case analysis, presentations, group discussions, project works, assignments, role play and management games with their comprehensive theoretical input in the subjects of their regular lectures. All the periods in undergraduate level are of 90 minutes where as 2 hrs sessions are conducted in MBA level.
GUEST LECTURES
The college administration manages guest lecturers from different disciplines in order to enhance the knowledge of the students and faculty. The eminent personalities in the particular field are chosen from national and international arenas. The guest lecturers aware students about the resent trends and future scope of the particular area. They also enhance the skills of the students required to meet the demand of the market. The students remain pre-prepared for the guest lectures and make very interactive sessions inquisitively.
PRESENTATIONS
The students in QUEST develop efficacious presentation skills during their study. First of all, students are guided for slide preparations, animation and basic computer skills along with presentation guidelines. They make group presentation in the early semesters of BBA and BHM. Gradually, in the senior semesters they make solo presentations and learn interactive skills. Faculties divide chapters and students make thorough study of the topic and then make presentation before faculty critique, add and summarize the area. The college has made compulsory provision of presentation in BBA/BHM/MBA for internal evaluation and it has been incorporated in the regular routine.
GROUP WORK
In the teaching-learning process students learn teamwork, persuasion, arguments, negotiation, leadership, cooperation and mutual understanding through group works. Faculties provide a number of group tasks to be completed inside and outside the classrooms. They go to market research for the emerging issues and current problems while some issues are discussed inside the class to enhance their knowledge in the area of their study and global job industry or business.
CASE ANALYSIS
Quest International College provides Case Analysis classes in the regular semester and trimester classes beside the classes of the semester-wise subject routine. The experienced and efficient faculties bring various cases related to the global Management Issues. Analysis of the current and real cases of the global market not only informs the practical knowledge but also helps to develop critical and logical reasoning. The students are expected to be competent in analyzing their business issues that they may face in their jobs and entrepreneurships after the graduation from QUEST.
BUSINESS/HOSPITALITY QUIZ
MBA and BBA students generally organize business quiz and the BHM students organize hospitality quiz, however, all the semester students take part. The objective knowledge is enhanced by the organization of Quiz. It helps students focus on the particular important information. The Hospitality and Business Club takes the responsibility of complete event management.