Udaya Raj Paudel
Principal
Welcome…!!!
QUEST INTERNATIONAL COLLEGE runs Master of Business Administration (MBA), Bachelor of Business Administration (BBA) and Bachelor in Hotel Management (BHM), affiliated to Pokhara University. These highly valued global degrees prepare students with sound knowledge and skills to be self- reliant, and to embark on a rewarding career ahead. The main objective of QIC is to provide quality education. You will know in course of time that we respect individual differences of our students and value each of them as a unique and potential individual to become thoughtful and responsible leaders in the diverse areas of society and global employment market.
At QUEST you will find the excellent learning environment with adequate facilities, modern infrastructure and academic atmosphere. Hence, I would like to invite you at the college premises and hope for further interaction. Thank you for your interest in QUEST.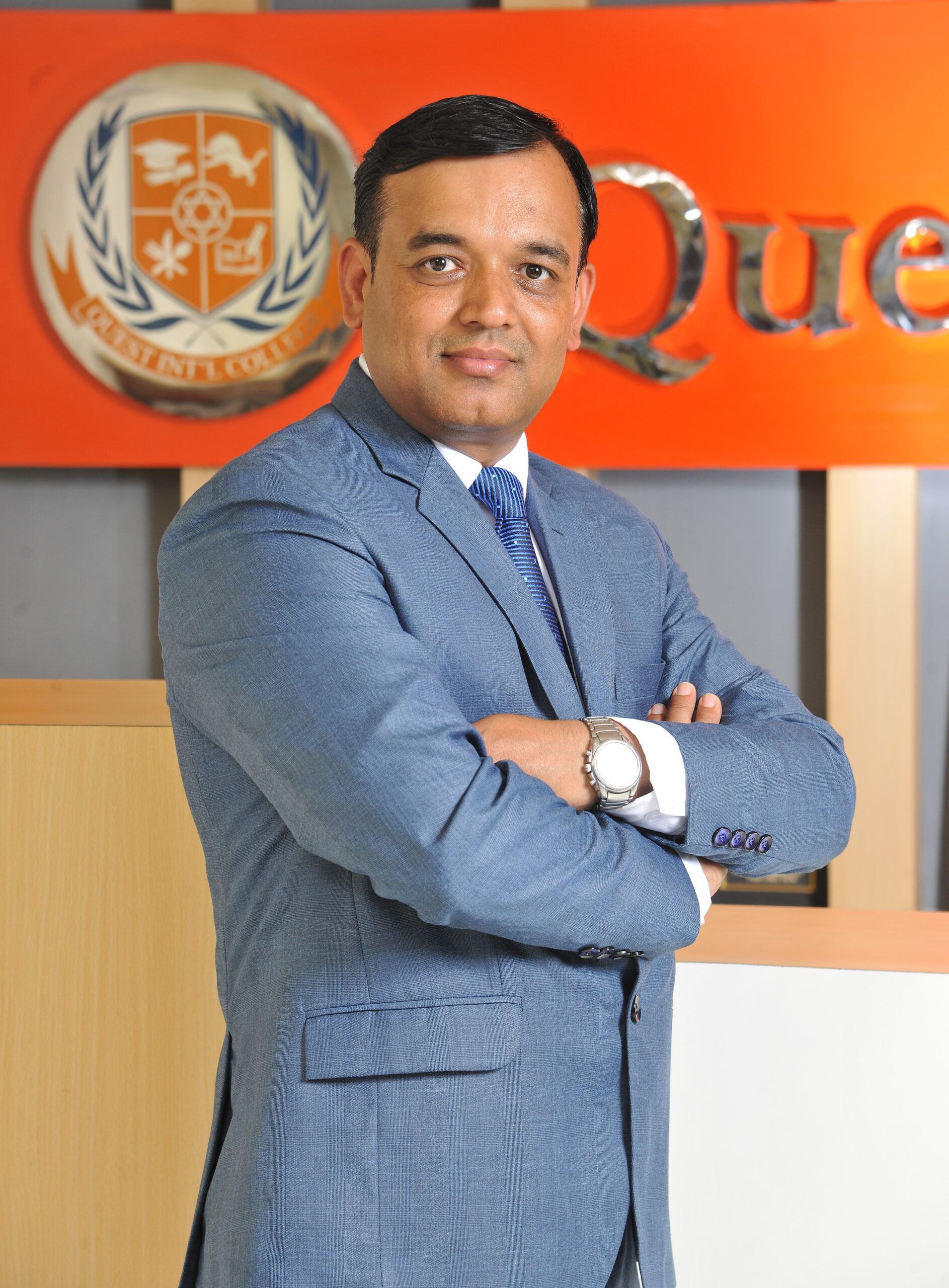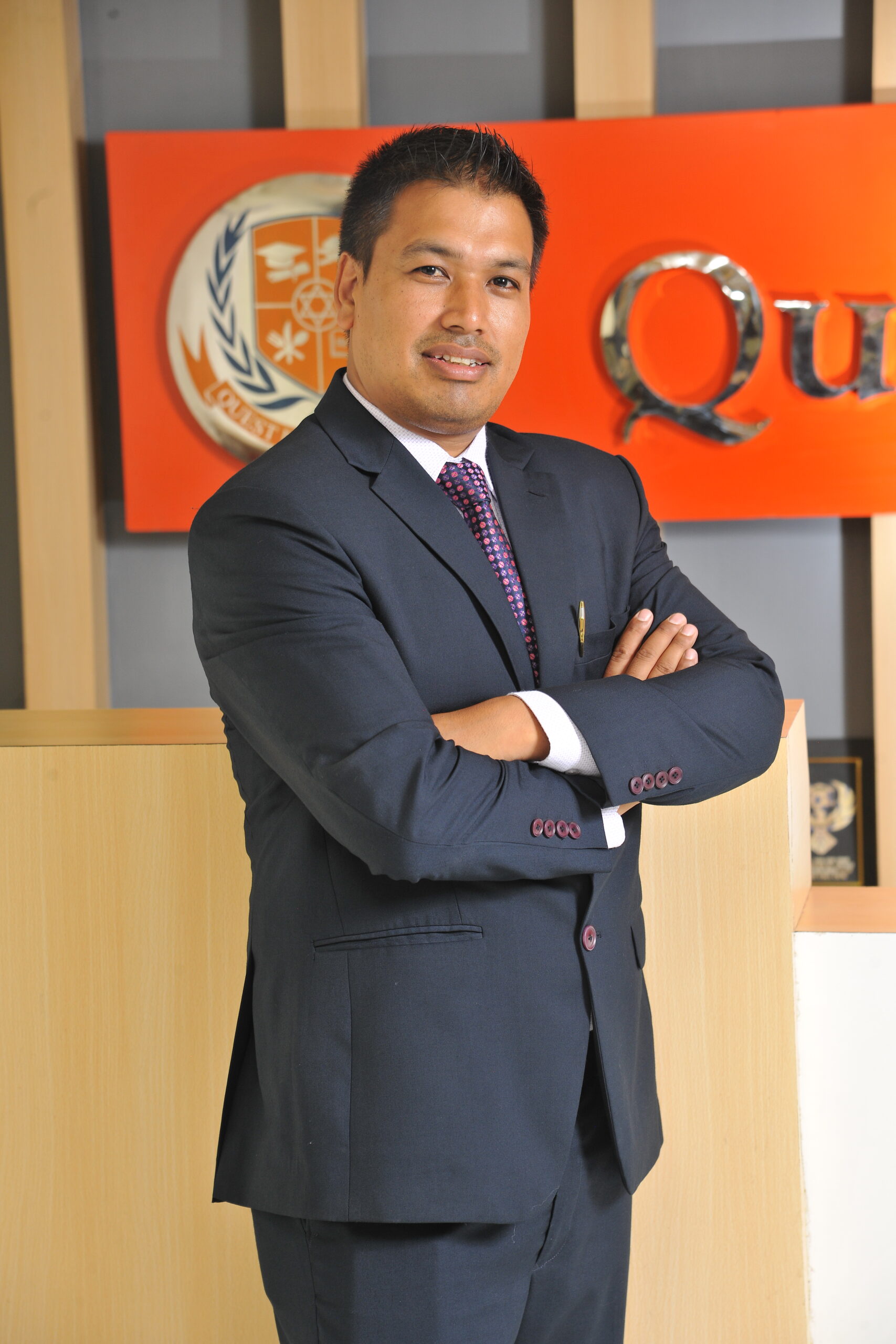 Kolin Kiran Shrestha
Director
Dear students,

We believe that a stimulating and progressive student centred learning environment will be helpful to develop students' professional competence required in the global scenario. Ever expanding and highly competitive market is waiting for an extraordinary individual. During the four years of the undergraduate degrees at QUEST, we not only inculcate entrepreneurship vogue but also nurture and drive students' skills towards perfection and professionalism. International faculties, global recipes for food preparation, national and international placements and ample practicals assist our graduates to be able to compete globally.
Ramesh Kunwar
Director : Admin-Finance
Quest for Achieving Goals:

At QUEST, we will always evaluate our success in terms of our students' academic excellence. Our distinguished faculty, diverse course offerings in newer disciplines and modern building with excellent facilities are designed to make the process of learning as comfortable, enjoyable, qualitative and effective as possible, which will definitely assist to achieve desired goal.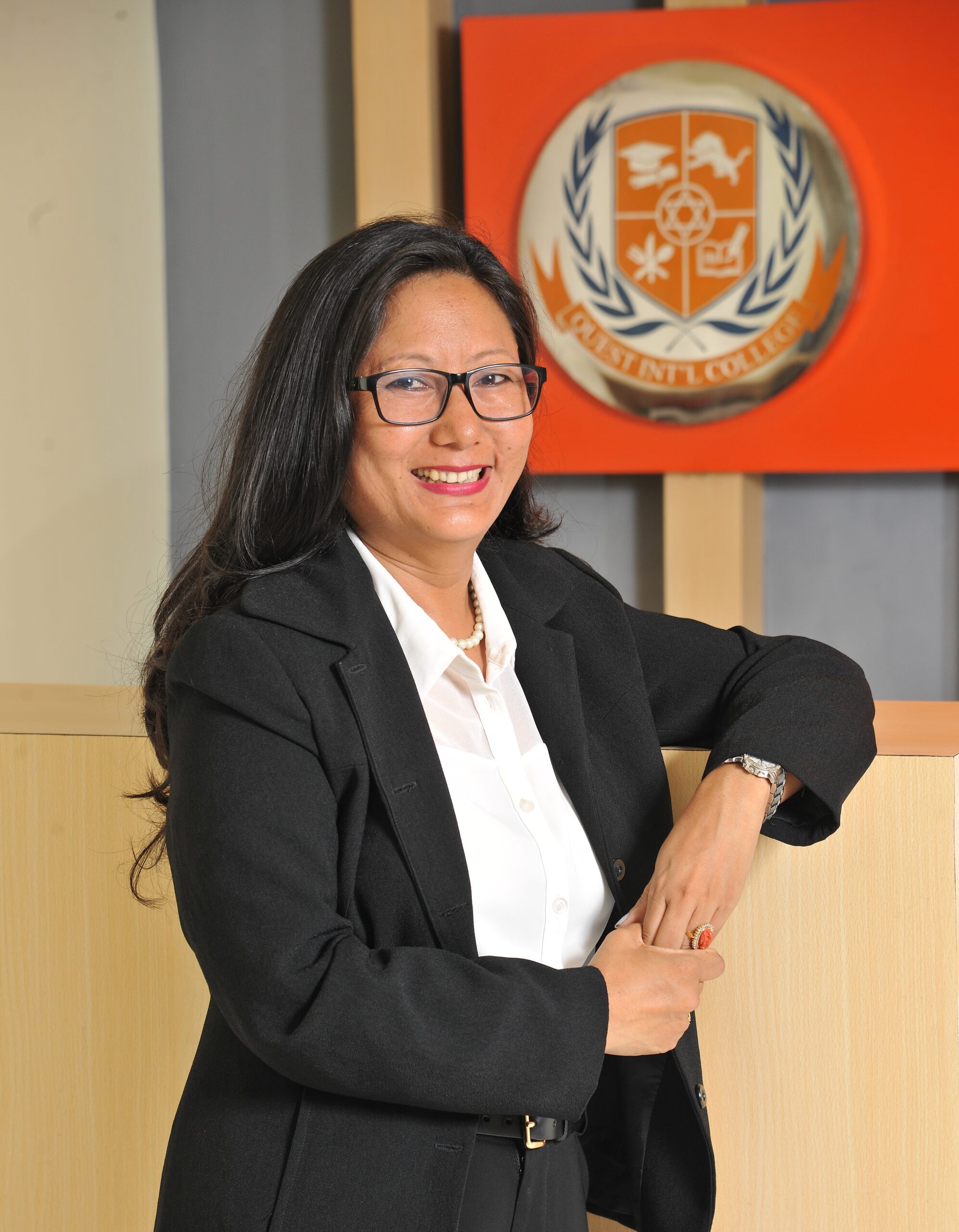 Jyoti Sherchan
Director-BBA
Our Commitments:

We believe that learning is a lifelong rigorous process. QIC aims to produce future businessmen, top global executives, bankers, management academics and leaders by preparing them to the broad range of management and business. Practical, research and project based teaching at Quest helps students to enhance their individual capability. We introduce broad areas to them from national and global perspectives in Management. The global competitiveness, advanced maturity, familiarity with world affairs and developing professional skills during the study are focus at Quest. We also make students realize the value of human life and humanity at large.
Aadersh Joshi
Program Co-Ordinator MBA
Quest MBA: Education for Professional Life
We focus on professional and personal development of each individual at Quest. Frequent extra-curricular activities contribute students for their professional development. We produce skilled human capital and potential leaders. Understanding students and motivating them for study are our first priorities. We have managed excellent team of teachers both in theory and practical classes. While studying at Quest, we groom students to be able to think critically and clearly. The MBA graduates become able to work professionally at government, public and private organizations or they will be able to practise their own entrepreneurships with innovation and start-ups.